Regular price
$0.00
Sale price
$19.99
Unit price
per
Sale
Sold out
Share
Arrives to USA in 3-4 weeks
Discover the time-honored approach to education that inspired a generation of tutors and governesses, teachers, schoolmasters, and parents, with effects that still echo today.
An Essay Towards a Philosophy of Education by Charlotte M. Mason is a classic work that presents a comprehensive overview of her educational philosophy. Mason's priority of a broad curriculum—intended to be filled with opportunities for children through nature walks, art study, and "living books" rather than dry textbooks—shows how she envisioned learning to be a delight throughout life, rather than mere rote memory.
Available in print and ebook, this volume is accessible to a new generation of families and educators who are seeking an approach to learning that is focused on the whole child. With acknowledgments to the Charlotte Mason Institute for the use of what we have added as Appendix A, "Some Impressions of the Ambleside Method," and to Charlotte Mason Poetry and their transcription team for their assistance with the text of the "Two Educational Ideals" chapter. In addition, we have licensed two images from The Armitt Museum and Library in Ambleside, England.
View full details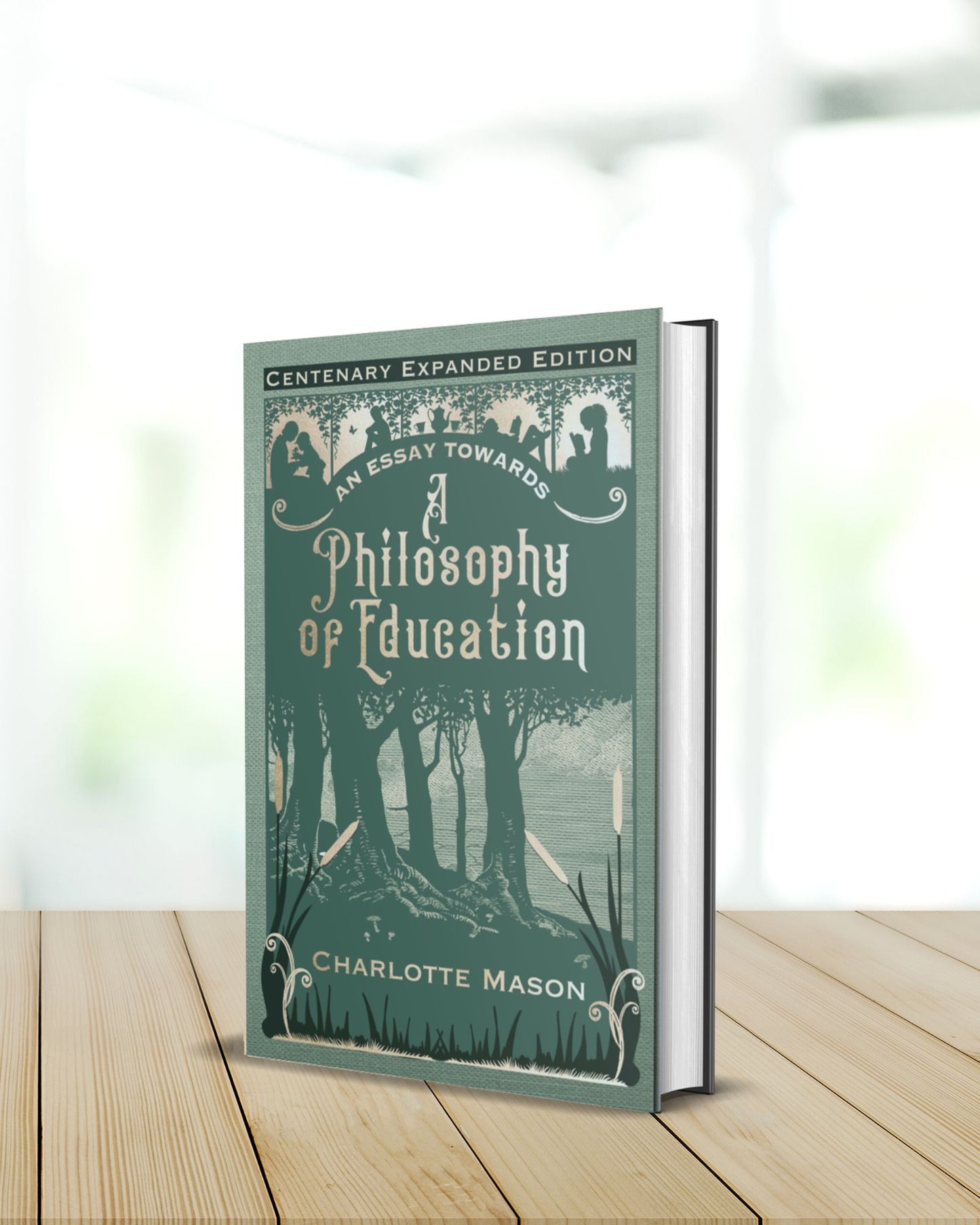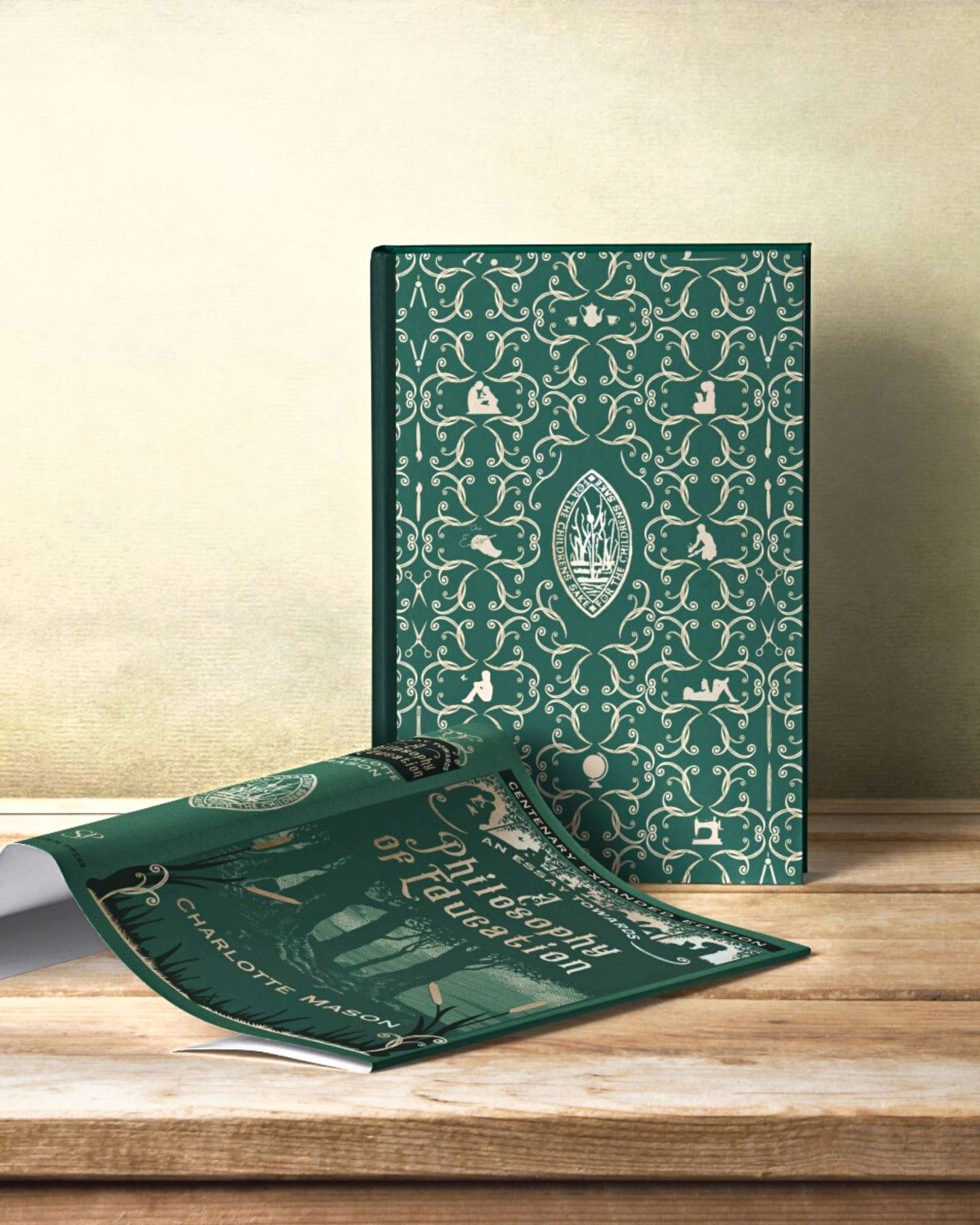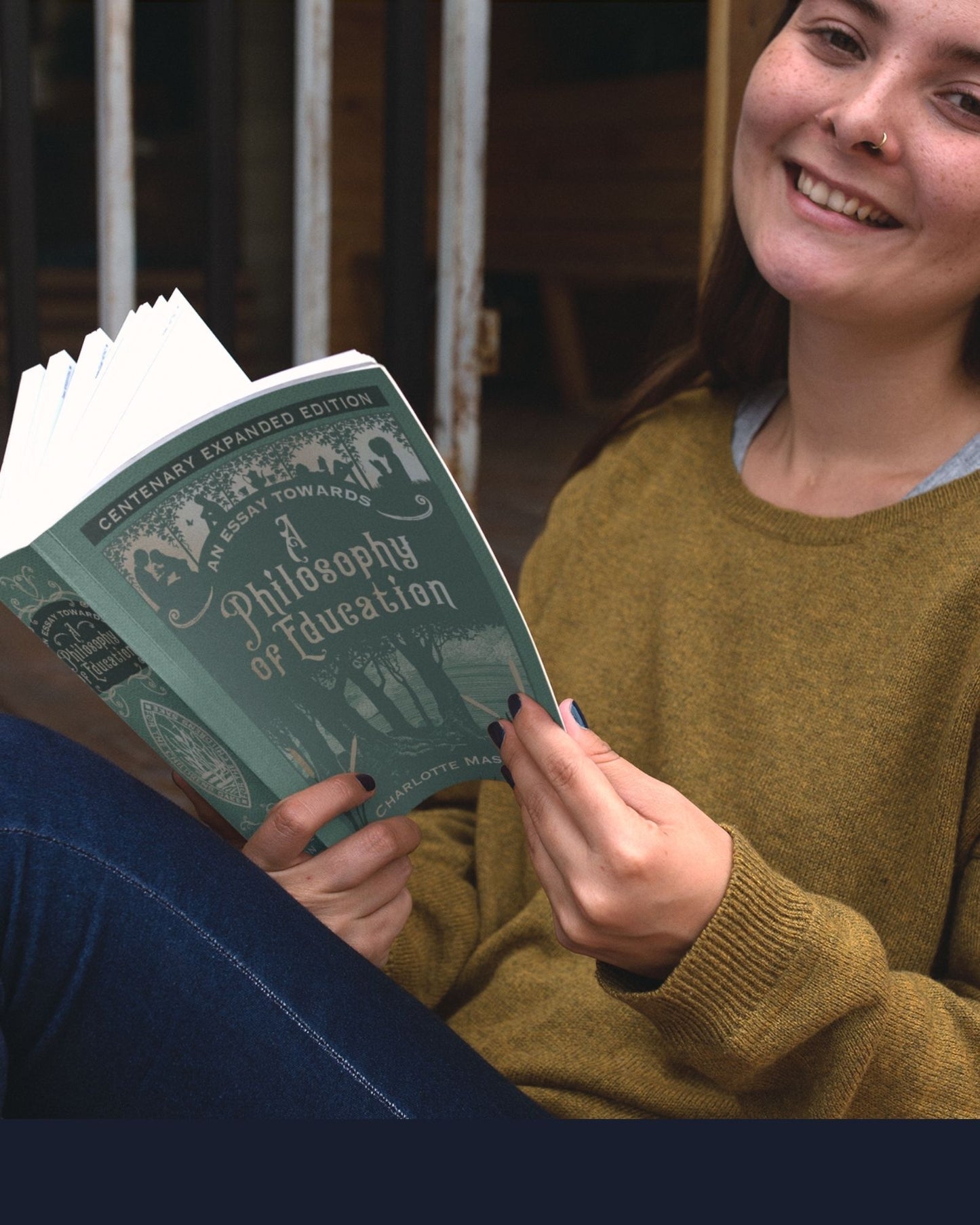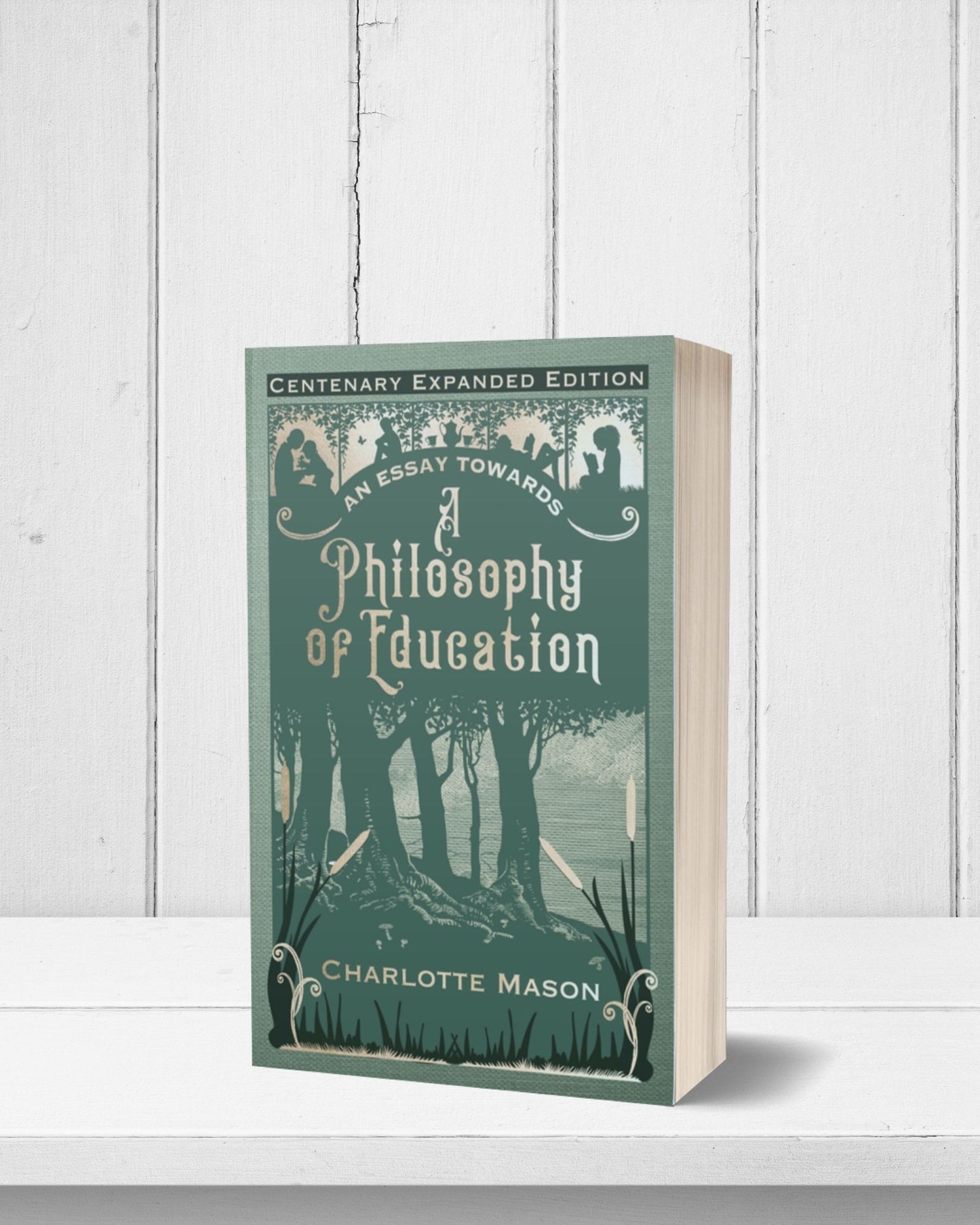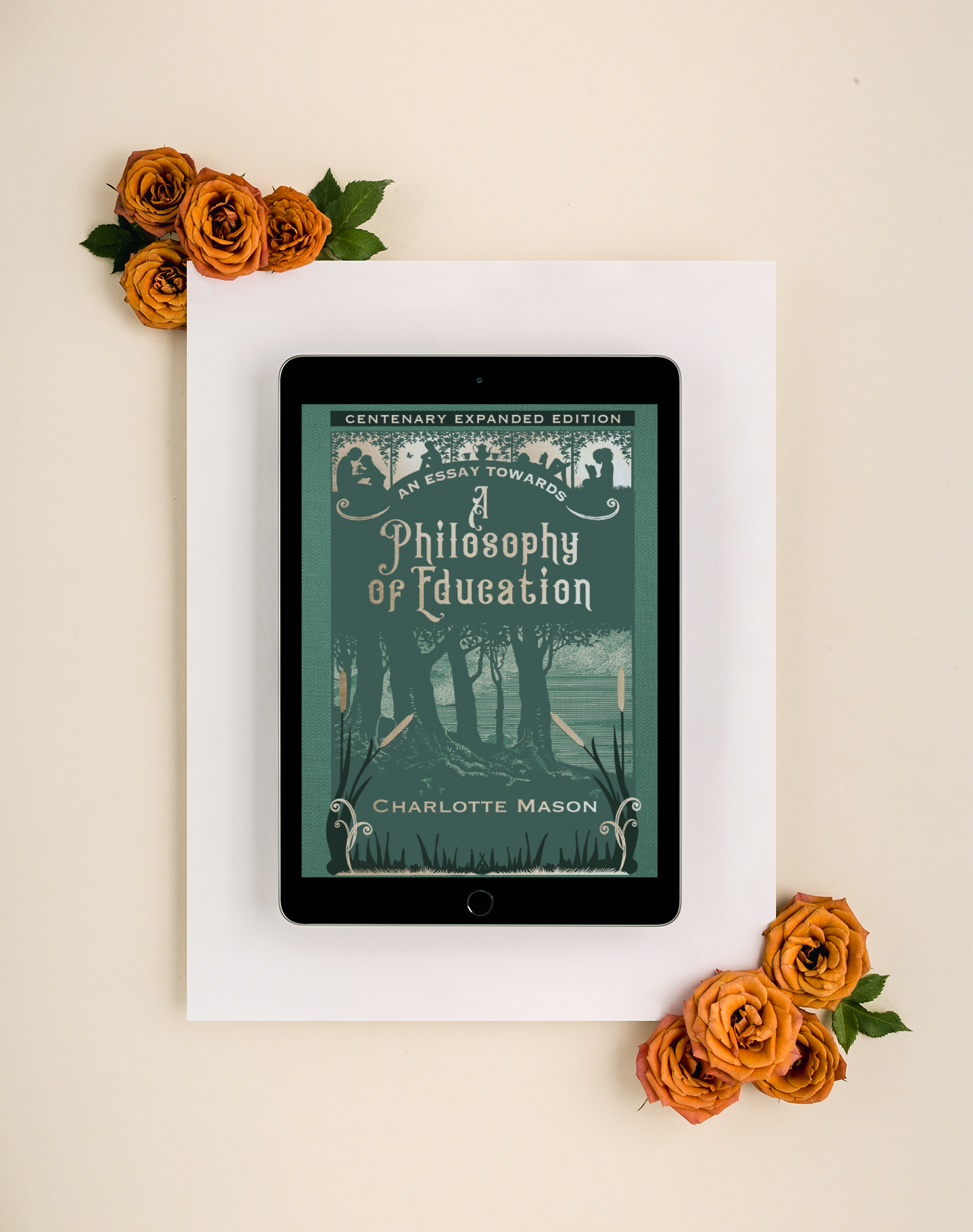 Beautiful edition of a classic
I so appreciated the larger print. You might want to mention that in your description. Of course Charlotte Mason's masterpiece is a welcome addition to any serious educators shelf.
Beautiful edition.
This is such a beautiful edition of Mason's sixth volume in her writings on education. The larger print, of the hardcover, makes this edition easier to read. This may sound like a trivial thing, but when trying to truly grasp and comprehend what Mason is saying, the larger print just takes away the obstacle in that effort. The artwork on the cover is just so lovely, and the addition of "some impressions of the Ambleside method" in the appendix is really useful for those truly seeking to follow Mason's principles.
Beautiful Edition
I love the layout, the additions, and the cover. It's so lovely! My only suggestion is that I would have liked to see an option with a sewn binding rather than glued. But this is really beautiful, and I look forward to reading it.
The most complete and beautiful edition of An Essay towards a Philosophy of Education I've seen
I have read Charlotte Mason's An Essay towards a Philosophy of Education at least three times and referred back to it many more times. It is essential reading for anyone who wants to understand and implement Mason's educational principles and practices. Over the years, I've used two different print versions, one PDF ebook, and two online versions, but I've never before seen an edition comparable to this Smidgen Press ebook.
First, this is a true reflowable ebook (unlike the PDF ebook I had previously), so I can customize the typeface, font size, layout options, and color scheme to my preferences—all of which makes it much more accessible and pleasant to read than any other edition I've seen. The search function makes it suitable for research, too. When I come across words someone is quoting from Philosophy of Education, I can easily find where they occur in the book and read the surrounding paragraphs to understand the quote in context.
The second thing that truly sets this Smidgen Press Centenary Expanded Edition apart is that it includes quite a bit of material that Mason had intended to include in the original edition but was omitted when it was published two years after her death. It also includes two new forewords, by Deani Van Pelt and Art Middlekauff, and a beautiful new cover design.
I'm so impressed with my free copy of this ebook that I plan to order it in hardcover as well!
Shipping

USA: All books are printed and shipped from the United Kingdom. Printing and transit to the US runs between 2.5 and 4 weeks.

Worldwide: Our printer will ship to any country not embargoed by the UK government. 

Full shipping policy here.

Returns

Ebooks/audio: We offer a 100% first-purchase courtesy return option on digital products.

Print books: Buyers have 60 days from purchase to notify us of defects for replacement purposes.

Full refund/return policy here.